Skiing is one of the most fun activities that you can do, taking in the stunning sights, getting some exercise, and enjoying the all-important après ski that many of us look forward to almost as much as the skiing itself.
If you are planning your next skiing holiday, or are indeed thinking about taking the plunge and booking your very first skiing experience, it is important to have an idea of the costs involved. Skiing is never a cheap way to spend your vacation, but there are ways to save money, one of which is picking the right location.
Here we will take a look at skiing in Japan versus Europe to see which the better option is, and get you started planning the ski trip of a lifetime today.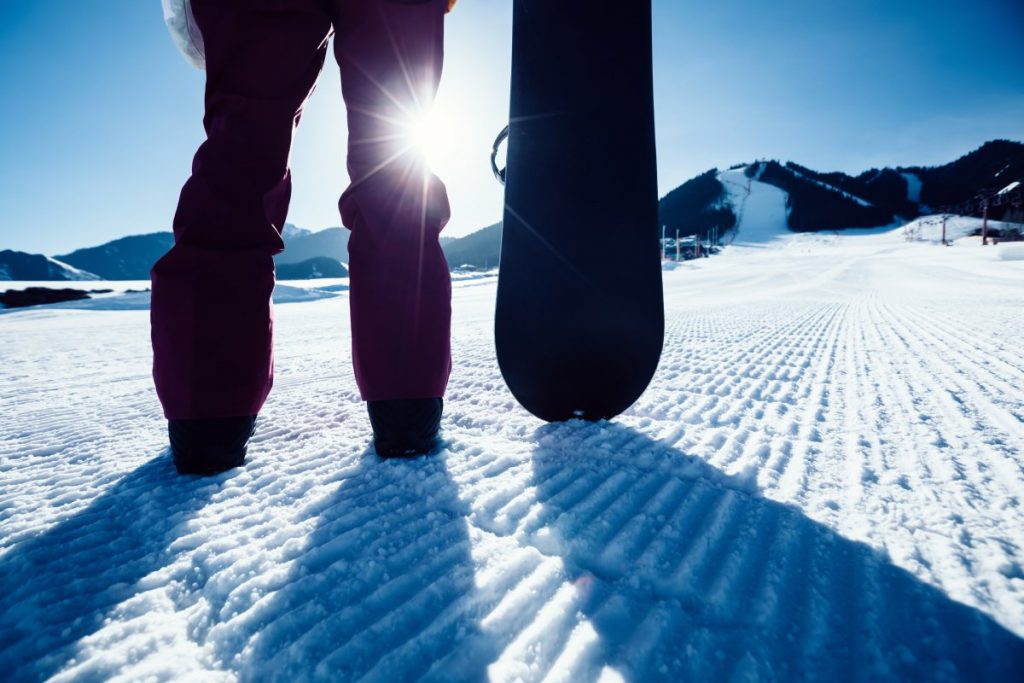 Is it cheaper to ski in Japan or Europe?
Discounting the travel involved, where someone living in France, Switzerland and so many other countries would find it far cheaper to get to various ski slopes in Europe over those in Japan, it is actually the latter that is the cheaper option for skiing.
Any ski holiday will include a certain amount of expense – it is not as simple as heading to the beach for a sun and sea-type trip. The resort that you choose may have many amenities that raise its cost, but offer a huge amount of return and enjoyment on your investment.
You also can't just turn up and start skiing from your resort, though some places are positioned so they are ski in, ski out. You need the right outfit, the right accessories, a good idea of what you are doing, and to be fed and watered over your stay.
In general, many of the components that make up a ski holiday cost more money in Europe than in Japan. There are always deals to be had, however, and if you are flexible about when you want to go, and do your research, you can find more affordable ski holidays in both Europe and Japan.
How much does it cost to ski in Japan?
When you are considering the cost of skiing, you have to take into account far more than just the lift passes, or the rental of skis themselves. Food, accommodation, clothing hire and so much more all go into the expense of a ski holiday, and in Japan, many of these are markedly cheaper than in other skiing countries. Here are some of the average costs for various aspects of your trip:
Ski rental – €20
Lift pass – €25-35
Accommodation – from €35 per night
Meals – €2 – €35 depending on the restaurant and more, but generally cheaper than in Europe.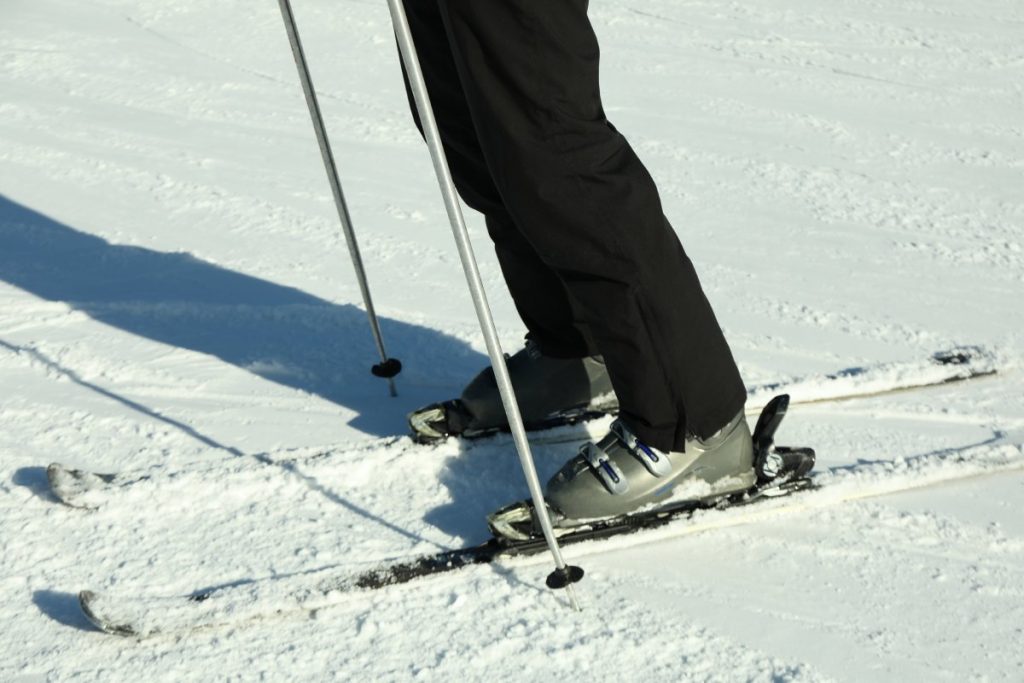 A full set of clothing and gear can be found for around the same cost as a lift pass, and you can find very cheap accommodation and food at a far higher quality than you might elsewhere in the world. When you take into account the extras that you get like access to the onsen, or hot springs, the culture that you can enjoy, and so much more, Japan truly is a dream come true.
How much does it cost to ski in Europe?
In Europe, there are obviously many different countries to choose from and so many resorts that all have slightly different prices. Here we have endeavoured to find the average costs across the board to give you a general idea of the prices involved from place to place:
Ski rental – €20-30
Lift pass – €50
Accommodation – €100 or more, can vary greatly from 5* resorts to budget options
Meals – €10+ again can be incredibly expensive depending on where you are.
There can be many other costs associated with skiing, including parking your car, renting clothing, and visiting the saunas that may be set up nearby. Like with anything, shopping around can guarantee a better deal for you, and a cheaper holiday all around.
Travelling at non-peak times, searching for special offers and taking your own food are all ways in which you can save on your skiing holiday no matter where you take it. There is a huge difference in skiing in one of the premium resorts in France, versus a country like Georgia or Bulgaria, so this should also factor into your decision when booking your holiday.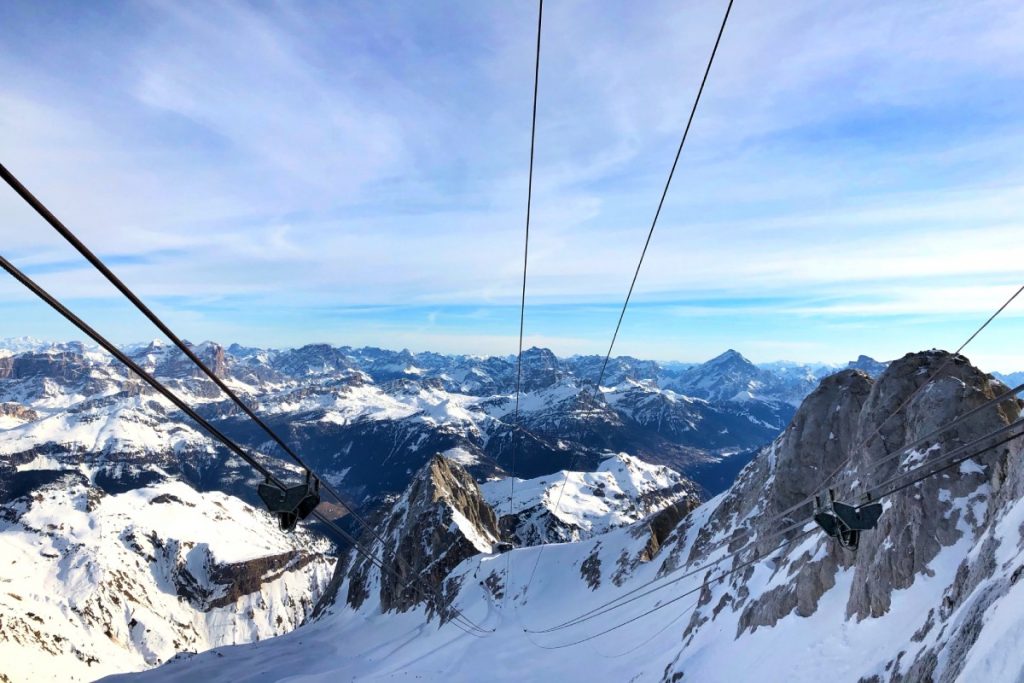 Which has the best skiing Japan or Europe?
Europe has long been considered a fantastic and magical place to ski, with some of the most famous resorts in the world to be found there. Of the best countries to ski in the world, the majority are to be found in Europe including France, Italy and Switzerland. These are all stunning spots to ski, with a multitude of slopes for all levels of experience, and a reputation for excellence.
That being said, Japan is arguably home to the best snow anywhere as the powder capital of the world. The deep powdery snow that falls there each year, and seems to be somewhat more guaranteed in today's world than in some places in Europe, plays a key role in Japan's popularity as a top destination.
Between the glorious views, the fabulous snow, the delicious food and the relatively low prices, Japan has to be a contender for one of the best places to go skiing in the world. If you haven't yet had the pleasure of checking out this amazing country and its skiing, head to beactive.life and check out the incredible deals available now.
Summary
As you can see, it is cheaper once you are in the country to go skiing in Japan rather than in most places in Europe. The travel involved can be costly, but when you arrive and see the breathtaking views, meet the charming and welcoming people, and tuck into some of the amazing food, you will see that a trip to Japan is well worth the effort.
Check out the deals available online and see how much money you can save.e
(Visited 33 times, 1 visits today)